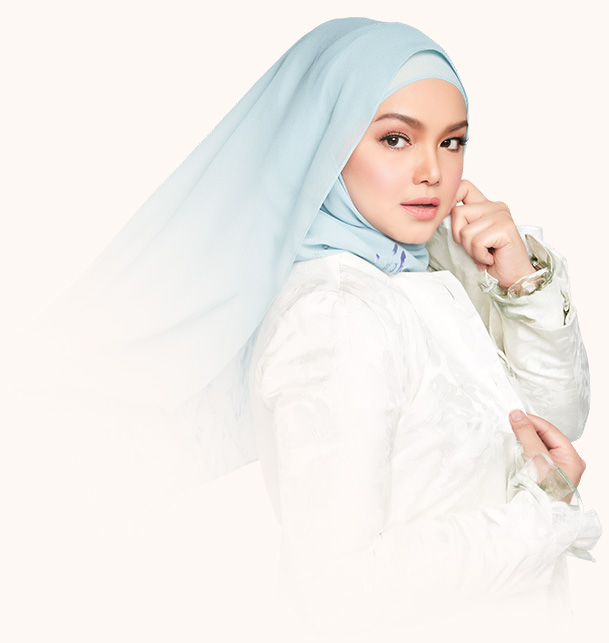 It all began with the simple aspiration of a woman who had accomplished so much in her career yet felt she just had to realize one more thing.
Dato' Sri  Siti  Nurhaliza still harboured in her heart a dream; to share her own range of beauty and wellness products which she can share with many women's out there. Women are strong, capable, and beautiful, and BeauSiti wants to enhance that.
Recognizing the needs of modern and women in particular, the brand is driven by the philosophy of 'Balanced Beauty' She aspires to offer a great mix of products that deliver its promises in enhancing beauty, inside out
SIMPLYSITI launched a new health drink for women called BEAUSITI® Beautessence in September 2019, and it is an ideal and effortless botanical drinks that able to boost top-to-toe health management especially for women. It is made for the modern and ambitious individuals who strive to make the best of their lives. Dato' Sri Siti Nurhaliza aspires to offer a great mix of products that deliver its promises in enhancing beauty, inside out.
The second product adding to the product range, BEAUNEST, is a bird nest drink that is rich in nutritional value. Made of pure bird nest, the drink is free from sugar, artificial preservatives and synthetic food colorants.
Its goodness is also doubled with the addition of Sunnah food such as honey, pomegranate and date palm.
Lastly introducing our newborn BEAUKIDS Aafiyah Nutri Jelly Drinks. BEAUKIDS is a tasty and nutritious jelly drink made from Strawberry Puree and multivitamins to help support your child's healthy growth and development. It helps to  Improve Brain Development & Function, High in Multivitamins and Helps to maintain a Healthy Immune Function.
Beaukids products were develop using the latest and advanced technology to preserve the freshness of each ingredients.
BeauSiti, it's a clean brand attracting informed, empowered wellness-motivated for consumers who are taking more holistic approach to their health. In a world where health & beauty dominates the marketplace, Beausiti has chosen a more purposeful path, guided by the belief that the ideas of Beausiti reinforced through natural ingredients and supported with understandable and believable claims for everyone.
BeauSiti x WonderLab Collaboration
To promote a healthier lifestyle, BeauSiti collaborated with Wonderlab, a historic moment for both brands.
The collaboration between BeauSiti is in line with WonderLab, both focus on incorporating wellness into one's daily beauty care routine – transforming one's lifestyle for the better. Furthering to that, the collaboration is also an extension of the partnership with the Founder of BeauSiti, Dato' Sri Siti Nurhaliza as CUCKOO's Brand Ambassador.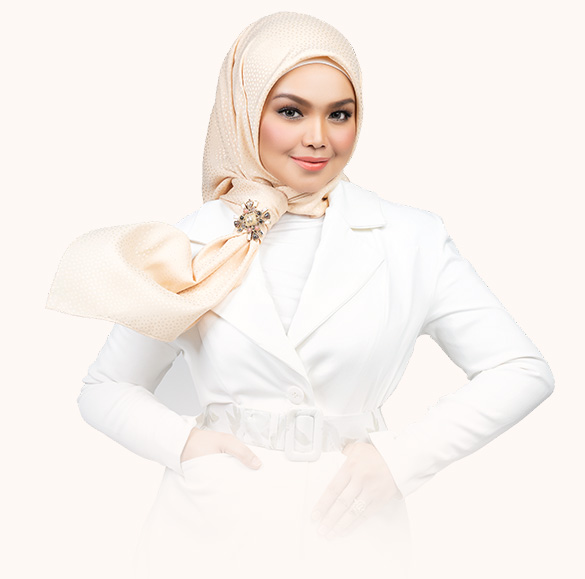 Company Vision, Brand & Competitive Advantage
To be the leading brand in Halal beauty, wellness and lifestyle in ASEAN, the Middle East and other markets.
Founded by the renowned Malaysian singer, Dato' Sri Siti Nurhaliza Tarudin, the brand  is widely marketable with  readily available huge customer base.
Positioned as the premium Halal brand, with the quality at par with international brands.
Maintains a modest yet sophisticated identity that appeals across growing segments of the market.
Certified Halal by the most stringent authorities (JAKIM and other established Halal-authorised bodies).
Manufactured products using high technology production facilities Actively driven by its owner, who has wide marketing reach regionally.